High Street TV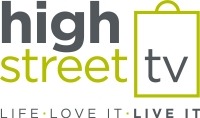 As a multi-channel retail business owning and operating five 24/7 shopping channels across Sky and FreeSat, High Street TV operates in the UK and internationally.
Providing more than 200 hours of mass TV advertising a day on over 50+ digital TV channels in the UK and Ireland, High Street TV is one of the UK's fastest-growing companies as recognized by The Sunday Times Fast Track 100 and International Track 200.
High Street TV develops, sources, and sells innovative and proven products for everyday life. In addition to developing their own quality products, High Street TV is the exclusive distributer for several of the world's most successful 'As Seen On TV' products. For example, they are the home of UK best-sellers such as NutriBullet, XHOSE, MaxiClimber, Pressure King Pro, and Quadrapan.
Products from High Street TV are available online and are stocked in over 9,000 retail outlets across 87 countries.
Reflecting a diverse range of offerings, items include home & kitchen, beauty & fashion, DIY & garden, and fitness merchandise. Each of these categories presents various quality challenges, such as ensuring cosmetic/workmanship details or functional/assembly components that must meet product specification requirements. Timely production and shipment is also a salient consideration within this market in particular.
High Street TV was founded in 2008 and has worked with Pro QC International since 2009. Early on, High Street TV emphasized the importance of quality and has employed pre-shipment QC inspections to ensure their customers are satisfied and receive products that exceed their expectations. Pro QC offers over three decades of experience and assists High Street TV with inspections in China, in addition to providing in-house product testing support as necessary.
When asked what separates Pro QC from other quality providers, Ian Webb, Head of Product Quality, indicates that, "as we sell our products on TV, we have to be able to substantiate the product claims and we use Pro QC's testing laboratory in Ningbo to prove this. This often involves the testing laboratory having to make special jigs and equipment. We also use the laboratory for safety testing, testing to destruction and risk assessments."
In discussing how Pro QC aids in developing High Street TV's supplier base and supply chain management functions, Mr. Webb indicates that "Pro QC is very thorough in their inspections and High Street TV has trust and confidence in their ability to deliver on time."
The Pro QC team takes great pride in assisting organizations by providing on-site quality solutions that reduce associated risks and cost. As companies grow, Pro QC continues to provide support and executes the scalability required to provide seamless service.
Contact us for additional information at info@proqc.com. And, learn more about High Street TV at http://www.highstreettv.com.